Movie Times
Conveniently located on the Toronto subway line, the Empress Walk cinema is one of North York's most popular cinema destinations. Get the latest showtimes and movie information:
Abominable 3D
G,

When teenage Yi encounters a young Yeti on the roof of her apartment building in Shanghai, she and her mischievous friends, Jin and Peng, name him "Everest" and embark on an epic quest to reunite the magical creature with his family at the highest point on Earth.
Ad Astra: The IMAX Experience
PG, Sci-Fi/Fantasy, 122 min
Ad Astra: The IMAX Experience Trailer
U.S. Army Corps engineer and astronaut Roy McBride (Brad Pitt) embarks on a search across the galaxy for his long-lost scientist father, Clifford McBride (Tommy Lee Jones), who didn't return from a mission to find alien life 20 years earlier.
Despite having been declared dead many years ago, Clifford is found and his reappearance appears to be connected to a series of mysterious explosions and a top-secret military project. As Roy makes his way across a series of increasingly dangerous outposts on the Moon and Mars, forces converge to stop him from finding answers to his father's failed mission, while another impending explosion threatens to destroy life as we know it.
Downton Abbey
PG, 122 min

Downton Abbey Trailer
A big screen adaptation of the television series about the lives of the Crawley family and the servants who work for them at the turn of the 20th century in an Edwardian English castle.
It's now 1927 and the Lord and Countess of Grantham (Hugh Bonneville, Elizabeth McGovern) receive word that the King and Queen of England are coming to visit Downton Abbey. The servants begin polishing and cleaning every surface in anticipation of the royal visit, while Lady Edith (Laura Carmichael) returns to Downton Abbey with her daughter Marigold, and her husband, Bertie Pelham (Harry Hadden-Paton).
However, when Lady Mary (Michelle Dockery) feels that Thomas (Robert James-Collier) is unprepared to handle the job of Head Butler during the royal visit, she goes to find their retired butler Carson (Jim Carter), to convince him to return to service at Downton Abbey.
Sat - Sun
11:20AM 1:00 4:00 7:00 10:00
Mon
1:00 1:40 4:00 7:00 10:00
Fiddler: A Miracle of Miracles
Documentary, 92 min

Fiddler: A Miracle of Miracles Trailer
Taking a look at one of Broadway's most beloved musicals, Fiddler on the Roof. It's revealed that one of the first reviews when the show opened in 1964 stated that there were no memorable songs. Obviously, that was not the case, as many of the tunes have become classics and were recorded by artists such as Eydie Gormé, Gwen Stefani and more. Actor Austin Pendleton, who played Motel in the original Broadway cast alongside Zero Mostel in the starring role of Tevye, reveals that he worried he'd be out of a job soon. However, the production went on to become the first Broadway musical in history to surpass 3,000 performances—it had the distinction of being the longest-running Broadway musical for almost 10 years before its record was surpassed by Grease.
Fiddler on the Roof also won nine Tony Awards, including Best Musical. It was made into a feature film in 1971 starring Topol as Tevye, with the film version winning three Oscars. We get a look at how the musical evolved, based on a series of stories by Sholem Aleichem, but learn it was also influenced by life in early 1960s New York, when "tradition"—such a huge theme of the musical, was on the wane, with religion evolving and gender roles, sexuality, and race relations going through massive changes.
Sat
11:45AM 1:25 5:30 7:55 10:20
Friends 25th: The One With The Anniversary
PG, Comedy, 105 min

Your friends are still there for you, 25 years later! Celebrate the milestone anniversary of the beloved sitcom, coming to the big screen for the first time ever! This is a show about love and sex and careers and a time in life when everything is possible ... about the search for commitment and security ... and the fear of commitment and security. Most of all, it's about friendship--for when you're young and single in the city, your friends are your family. With different episodes each night, and never-before-seen bloopers, any Friends fan won't want to miss this anniversary celebration!
Gauguin in Tahiti: Paradise Lost
G,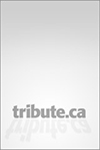 Hustlers
14A, Drama, 110 min

Hustlers Trailer
Inspired by the viral New York Magazine article "The Hustlers at Scores," Hustlers follows a crew of savvy strippers who band together to turn the tables on their Wall Street clients.

Starting in 2007, we meet experienced exotic dancer Ramona (Jennifer Lopez) and newcomer Destiny (Constance Wu). Ramona takes Destiny under her wing and introduces her to the life of an exotic dancer, showing her how the game works. She also learns that the group of strippers she's become a part of not only dance, but hustle their way into the pockets of their wealthy clients.

However, after the 2008 Wall Street crash, attendance at the club drops off and the dancers struggle to earn money. They devise a scam to coerce potential clubgoers to spend huge amounts of money at the club, with the women getting a large cut of the profits. But this scheme doesn't work well in the long run.
Sat - Sun
11:10AM 1:50 4:35 7:20 10:05
IT: Chapter Two
14A, Horror, 169 min
IT: Chapter Two Trailer
It's been 27 years since shape-shifting predator Pennywise (Bill Skarsgård) terrorized the Losers' Club. The now-adults have moved on from Derry, Maine: Richie (Bill Hader) has become a stand-up comic, Bill (James McAvoy) is a successful novelist in Hollywood, Ben (Jay Ryan) is now a wealthy architect, Stanley (Andy Bean) is a troubled accountant, Bev is in an abusive relationship with her husband and Eddie (James Ransone) is in risk assessment. Mike (Isaiah Mustafa) is the only one of the group who stayed in Derry, while the others moved on with their lives.

When Pennywise mysteriously returns to the little town of Derry, Mike calls each one of the Losers back to Derry. When they were young, they'd made a blood oath that if Pennywise would return, they would too, to put a stop to him. However, they have all suppressed the supernatural horror they experienced as kids. They first have to remember their childhood before attempting to face Pennywise, who is now more menacing than ever.
Fri
1:45 2:15 3:00 6:00 6:50 9:45 10:20
Sat - Sun
11:00AM 11:30AM 2:40 3:10 6:20 6:50 10:00 10:30
Mon
2:15 3:00 6:00 6:50 9:45 10:20
Tue - Wed
1:45 2:15 3:00 6:00 6:50 9:45 10:20
Once Upon a Time in Hollywood
14A, Comedy, 161 min

Once Upon a Time in Hollywood Trailer
In 1969 Los Angeles, once-famous TV actor Rick Dalton (Leonardo DiCaprio) finds out it's much harder to make the transition to film than he thought, and now finds himself struggling to maintain any career at all.

Just as he begins contemplating a move to Italy with his stunt double Cliff Booth (Brad Pitt) to take part in the growing world of Spaghetti Westerns, he moves next door to actress Sharon Tate (Margot Robbie), right around the time of the infamous Charles Manson murders.
Puss in Boots
G, Comedy, 90 min

Puss in Boots Trailer
A swashbuckling ride through Puss in Boots' (Antonio Banderas) early years as he teams with mastermind Humpty Dumpty (Zach Galifianakis) and the street-savvy Kitty (Salma Hayek) to steal the famed Goose that lays the Golden Eggs.
Rambo: Last Blood
18A, Action/Adventure, 89 min

Rambo: Last Blood Trailer
Having settled down in Arizona on a horse ranch, John Rambo (Sylvester Stallone) has retired, only taking part in rare voluntary rescue missions in the area. Living with him are a family friend, Maria (Adriana Barraza), and her granddaughter Gabrielle (Yvette Monreal).
However, when Gabrielle travels to Mexico to look for her runaway father, she's abducted by a sex trafficking cartel. Rambo must confront his past and unearth his ruthless combat skills to exact revenge in a final mission.
A deadly journey of vengeance, RAMBO: LAST BLOOD marks the last chapter of the legendary series.
Fri
12:55 3:15 5:35 8:00 10:25
Sat
12:20 2:50 5:20 8:00 10:25
Sun
1:10 3:40 5:20 8:00 10:25
Mon - Thu
12:55 3:15 5:35 8:00 10:25
The Bad Guys: Reign of Chaos
114 min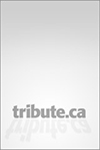 The Goldfinch
14A, Drama, 149 min

The Goldfinch Trailer
During a visit to the Metropolitan Museum of Art to see an exhibition of Dutch masterpieces, Theodore "Theo" Decker (Oakes Fegley), 13, loses his beloved mother when a terrorist bomb goes off. In the panic, the boy stuffs a small painting titled The Goldfinch, which is one of his mother's favorites, into his school bag in order to keep it safe.

He's taken in by a wealthy Upper East Side family, the Barbours (Nicole Kidman, Boyd Gaines), in New York City. However, when his deadbeat father, Larry (Luke Wilson), and his new girlfriend, Xandra (Sarah Paulson) show up, Theo is whisked away to Las Vegas. With little supervision, Theo starts drinking and taking drugs.

Years later, an adult Theo (Ansel Elgort), now back in New York, finds someone is threatening to ruin him if he doesn't hand over the painting, which he has hidden in a storage locker to keep it away from people who would take it for personal gain.

Based on the novel of the same name by American author Donna Tartt.