Movie Times
Conveniently located on the Toronto subway line, the Empress Walk cinema is one of North York's most popular cinema destinations. Get the latest showtimes and movie information:
Alice Through the Looking Glass: An IMAX 3D Experience
PG, Family, 113 min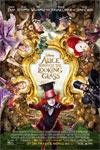 Alice Through the Looking Glass: An IMAX 3D Experience Trailer
In this sequel to 2010's Alice in Wonderland, Alice Kingsleigh (Mia Wasikowska) returns to London from an ocean voyage. She comes across a magical mirror and falls through it, back to the fantastical world of Underland.
There, she finds all of her old friends — including the White Rabbit (Michael Sheen), Absolem (Alan Rickman), the Cheshire Cat (Stephen Fry) and the Mad Hatter (Johnny Depp). However, she's saddened to learn that the Hatter has lost his Muchness. Mirana (Anne Hathaway) advises Alice that if she wants to help the Hatter, she has to go get the Chronosphere, a metallic globe inside the chamber of the Grand Clock that powers all time. On her quest, Alice runs into a road block in the form of Time himself (Sacha Baron Cohen), a strange creature who seems to be part human and part clock.
Captain America: Civil War
PG, Action, 148 min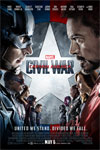 Captain America: Civil War Trailer
Tensions rise between Captain America/Steve Rogers (Chris Evans) and the other Avengers when global governments initiate an act to regulate all superhuman activity because of human casualties in their previous missions.
Iron Man/Tony Stark (Robert Downey Jr.) feels guilty and believes superheroes should register, while Steve believes in the principles of freedom and has a clear mistrust of the government. The events put a strain on the friendship and eventually, The Avengers.
Meanwhile, Steve meets up with an old friend, Bucky Barnes (Sebastian Stan), who's in trouble. He's been brainwashed to be an assassin and has no control of his actions. His life is now in danger as several people and agencies want him dead. Steve stands behind him, but not all the Avengers think his association with Bucky is a good idea.
Me Before You
PG, Drama, 110 min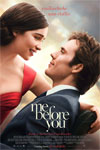 Me Before You Trailer
Lou (Emilia Clarke) is a simple, small town girl hopping from job to job. Will (Sam Claflin) is a wealthy businessman who becomes confined to a wheelchair after an accident. These two very different people from very different worlds meet when Will decides life isn't worth living and Lou becomes his caregiver.
After a challenging start, their diverse circumstances impact each other in ways they could have never imagined.
Based on Jojo Moyes' bestselling novel Me Before You.
Money Monster
14A, Thriller, 98 min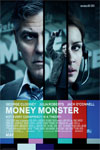 Money Monster Trailer
TV personality Lee Gates (George Clooney) gives insider tips on air, aimed at everyday people, which has earned him a title as the money guru of Wall Street. A young man named Kyle (Jack O'Connell) watches the show and places all of his family's money on a tip from Gates.
When the tip proves to be bad and the money is all lost, Kyle goes to the station and takes Lee and his entire show hostage on air. He threatens to kill Lee unless he gets the stock up 24 and a half points before the bell.
The show's ratings soar as the entire country tunes in to watch the hostage situation unfold. At the same time, the crazy happenings put a light on a possible scandal.
Neighbors 2: Sorority Rising
14A, Comedy, 92 min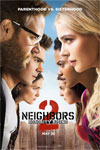 Neighbors 2: Sorority Rising Trailer
Mac (Seth Rogen) and Kelly (Rose Byrne) Radner still live in the house where they ran into so much trouble with a fraternity. Now expecting their second child, they're determined to sell the house and move on. They even have interested buyers — they just have to wait out a 30-day escrow.
The pieces are finally falling into place for these unlucky homeowners — until a newly established sorority, Kappa Nu, moves in next door. The girls, led by Shelby (Chloë Grace Moretz), and their hard partying ways are threatening the sale of the Radners' home. Desperate, Mac and Kelly turn to the one person they know can help take these crazy sorority sisters down — former neighbor and nemesis Teddy (Zac Efron).
The Angry Birds Movie
PG, Family, 97 min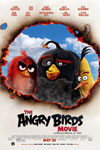 The Angry Birds Movie Trailer
On an island paradise populated almost entirely by happy, flightless birds, Red (Jason Sudeikis), a bird with a temper problem, speedy Chuck (Josh Gad), and the volatile Bomb (Danny McBride) have always been outsiders.
But when the island is visited by mysterious green piggies who steal their eggs and carry them off to Piggy Island, it's up to these unlikely outcasts to save the day and show the pigs, including spokesman Leonard (Bill Hader), just how angry they can be.
The Angry Birds Movie 3D
PG, Family, 97 min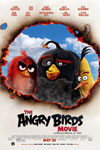 The Angry Birds Movie 3D Trailer
On an island paradise populated almost entirely by happy, flightless birds, Red (Jason Sudeikis), a bird with a temper problem, speedy Chuck (Josh Gad), and the volatile Bomb (Danny McBride) have always been outsiders. But when the island is visited by mysterious green piggies, it's up to these unlikely outcasts to figure out what the pigs are up to.
The Jungle Book
PG, Family, 105 min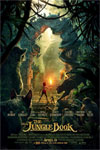 The Jungle Book Trailer
In this revamp of the classic tale, orphan boy Mowgli (Neel Sethi) is raised in the jungle under the primary care of Bagheera (Ben Kingsley) the panther, and Raksha (Lupita Nyong'o) the mother wolf and her cubs. Although he attempts to live as one of the wildlife, it becomes increasingly clear that Mowgli should live in the "man village."
With the help of a bear named Baloo (Bill Murray) and King Louie (Christopher Walken) the King of Apes, Mowgli fights the despicable villains Shere Khan the tiger (Idris Elba) and Kaa (Scarlett Johansson) the snake and ultimately decides his future as a human in the jungle.
Based on the novel by Rudyard Kipling.
The Man Who Knew Infinity
PG, Drama, 108 min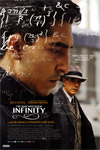 The Man Who Knew Infinity Trailer
In 1913, Srinivasa Ramanujan (Dev Patel), a self-taught mathematics genius from India, is invited to Trinity College, Cambridge by famed mathematician G.H. Hardy (Jeremy Irons). Upon arrival, he's met by Hardy's fellow mathmatician, John Edensor Littlewood (Toby Jones).
In class, when Ramanujan is unable to explain how he has arrived at his mathematical conclusions, he's treated with disdain and anger by his professors. When the stress of not being able to explain his theories, combined with the racism he experiences in Britain, becomes too much for him, the young man turns to Hardy, who stands up for the young genius.
The Nice Guys
18A, Comedy, 116 min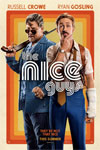 The Nice Guys Trailer
Holland March (Ryan Gosling) is a depressed, alcoholic, arguably suicidal, private detective. When a distressed woman claims to have seen her seemingly dead porn star niece, Holland is hired to find her. He believes this woman has mistaken a young girl named Amelia (Margaret Qualley) for her niece. Amelia, however, does not want to be found. She hires an "enforcer" named Jackson Healy (Russell Crowe) to ensure Holland leaves her alone.
The two come to blows and Holland, left with a broken arm, abruptly stops his search for Amelia. But when Jackson is attacked and warned about making deals with this mysterious Amelia, he smells something fishy and begins to believe she is part of a bigger plan. He then recruits Holland to help track her down, and along with Holland's pre-teen daughter Holly (Angourie Rice), the unlikely allies uncover a nationwide conspiracy that somehow links Amelia to a series of tragic deaths involving professionals in the porn industry.
X-Men: Apocalypse
PG, Action, 144 min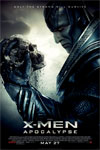 X-Men: Apocalypse Trailer
Ruling Egypt thousands of years ago, En Sabah Nur, also known as Apocalypse (Oscar Isaac), was the first mutant in existence. Betrayed by his worshippers, he was entombed, while his followers, the Four Horsemen, were destroyed. Centuries later, in 1983, he awakens to find the world is not as he left it. He believes mankind to be corrupt and weak, and seeks to destroy all humans and mutants in order to build anew.
He recruits a grieving Magneto (Michael Fassbender), who just lost his wife and child, as well as other wayward mutants to create this new world order. Charles Xavier, now Professor X (James McAvoy), and Raven (Jennifer Lawrence) must now lead a team of young X-Men to fight against Apocalypse and the inevitable destruction of the Earth.
Canadian Connection: Filmed in Montreal. Some actors in minor roles are Canadian.
X-Men: Apocalypse 3D
PG, Action, 144 min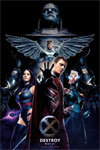 X-Men: Apocalypse 3D Trailer
Since the dawn of civilization, he was worshipped as a god. Apocalypse, the first and most powerful mutant from Marvel's X-Men universe, amassed the powers of many other mutants, becoming immortal and invincible. Upon awakening after thousands of years, he is disillusioned with the world as he finds it and recruits a team of powerful mutants, including a disheartened Magneto, to cleanse mankind and create a new world order, over which he will reign. As the fate of the Earth hangs in the balance, Raven with the help of Professor X must lead a team of young X-Men to stop their greatest nemesis and save mankind from complete destruction.