Movie Times
Conveniently located on the Toronto subway line, the Empress Walk cinema is one of North York's most popular cinema destinations. Get the latest showtimes and movie information:
Brick Mansions
PG, Action, 90 min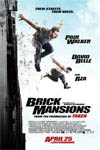 Brick Mansions Trailer
In a dystopian Detroit, abandoned brick mansions left from better times now house only the most dangerous criminals. Unable to control the crime, the police constructed a colossal containment wall around this area to protect the rest of the city.
For undercover cop Damien Collier (Paul Walker), every day is a battle against corruption. For Lino (David Belle), every day is a fight to live an honest life. Their paths never should have crossed, but when drug kingpin Tremaine (RZA) kidnaps Lino's girlfriend, Damien reluctantly accepts the help of the fearless ex-convict, and together they must stop a sinister plot to devastate the entire city.
Sat
1:10 3:35 5:50 8:10 10:30
Captain America: The Winter Soldier 3D
PG, Action, 136 min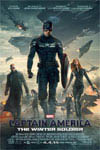 Captain America: The Winter Soldier 3D Trailer
Two years after the disastrous events in The Avengers, Steve Rogers (Chris Evans) lives in Washington D.C., struggling to embrace and adapt to modern society. When a S.H.I.E.L.D. agent is murdered, Steve must team up with Natasha Romanoff (Scarlett Johansson), a.k.a. Black Widow, to uncover the assailant's plan while also battling a threat from his past: the Winter Soldier (Sebastian Stan) from Soviet Russia.
Canadian Connection: Cobie Smulders and Emily VanCamp were both born in Canada.
Draft Day
PG, Drama, 109 min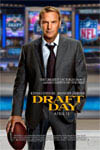 Draft Day Trailer
On the day of the National Football League (NFL) Draft, general manager Sonny Weaver (Kevin Costner) has the opportunity to save football in Cleveland when he trades for the number one pick.
He must quickly decide what he's willing to sacrifice in pursuit of perfection as the lines between his personal and professional life become blurred on a life-changing day for a few hundred young men with dreams of playing in the NFL.
Heaven is for Real
PG, Drama, 99 min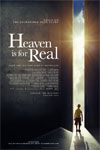 Heaven is for Real Trailer
During an emergency appendectomy operation, Colton Burpo, only four years old at the time, claimed he'd been to heaven and sat on Jesus' lap. At first no one pays attention to the little boy, but when he reveals details of what happened while he was having an out-of-body experience, including describing what his parents were doing during his surgery and where they were, his family has second thoughts about his claims.
Colton talks about his great-grandfather, whom he's never met, and identifies him through a photo he's never seen. He also tells his parents he saw his other sister, who was miscarried at two months, saying she was happy to see him in Heaven. However, not everyone believes Colton, and it creates stress for the family.
A film adaptation of the novel by Todd Burpo and Lynn Vincent.
Noah
14A, Drama, 138 min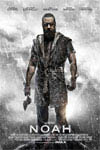 Noah Trailer
Human barbarism and warfare have ravaged the landscape. Noah (Russell Crowe), a peaceful man, just wants to live a righteous life with his family. Every night, Noah has visions of death by water, followed by renewed life on Earth.
He's sent word from the Creator that a great flood is coming that will destroy the world and all life. When Noah begins to build a giant ark in order to save himself, his loved ones and two of every species from the impending flood, he's approached by an army of men who want to take over the boat in an effort to save themselves.
Rio 2
G, Family, 101 min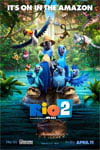 Rio 2 Trailer
Blu, Jewel and their three children are living a perfect domesticated life in the city of Rio de Janeiro, complete with pancake breakfasts and MP3 players. Jewel decides the kids need to learn to live like real birds, and when they hear that there may be more of their kind in the Amazon, she insists the family venture there for a trip.
They find a flock of blue macaws and Jewel immediately recognizes some of her long-lost friends and family, but Blu has a hard time fitting in with these wild birds who view him as an oddity. Meanwhile, Linda and Tiago are trying to stop the destruction of the rainforest, where these birds and many other beautiful animals live.
Rio 2 3D
G, Family, 101 min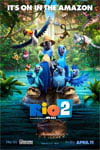 Rio 2 3D Trailer
Blu, Jewel and their three kids are living the perfect domesticated life in the magical city that is Rio de Janeiro. When Jewel decides the kids need to learn to live like real birds, she insists the family venture into the Amazon.
As Blu tries to fit in with his new neighbors, he worries he may lose Jewel and the kids to the call of the wild.
The Grand Budapest Hotel
14A, Comedy, 99 min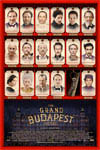 The Grand Budapest Hotel Trailer
THE GRAND BUDAPEST HOTEL recounts the adventures of Gustave H (Ralph Fiennes), a legendary concierge at a famous European hotel between the wars, and Zero Moustafa, the lobby boy who becomes his most trusted friend.
The story involves the theft and recovery of a priceless Renaissance painting and the battle for an enormous family fortune — all against the backdrop of a suddenly and dramatically changing continent.
The Metropolitan Opera: Così fan tutte
,
The Other Woman
PG, Comedy, 109 min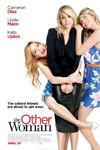 The Other Woman Trailer
A serial dater (Cameron Diaz) finally falls for a man, but when he keeps coming up for reasons he has to be away, she finds out he's married. His wife (Leslie Mann) comes to visit her and they start up a friendship.
The two women soon discover that he's cheating on both of them with yet another woman. They meet her through a chance encounter and the three of them decide to get revenge. After researching into his work, they find out he's stealing from his partners and put a plan in motion, both to bring him down at the office and in his personal life.
The Railway Man
14A, Drama, 116 min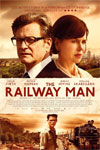 The Railway Man Trailer
On an afternoon in 1983, Eric Lomax (Colin Firth), a quiet, middle-aged radio and railway enthusiast meets bubbly Patti (Nicole Kidman) on a Scottish train. Their courtship is quick and a wedding soon follow, but on their wedding night, Patti finds that her groom has terrible nightmares that almost immobilize him and he won't explain why.
Patti turns to Eric's friend Finlay (Stellan Skarsgård), who tells her Eric's secret: during WWII, along with thousands of other British soldiers captured by the Japanese, Eric was forced to work on the construction of the Thailand-Burma Railway—the so-called Death Railway. When a secret radio he built was discovered, he was brutally tortured by a Japanese officer.
Though it's decades later, Eric discovers the Japanese interpreter who tormented him is still alive and sets out to confront him in an effort to put closure on his haunted past.
Based on the bestselling memoir by Eric Lomax.
The Royal Opera House: A Winter's Tale
,
Trailer Park Boys: Don't Legalize It
14A, Comedy, 95 min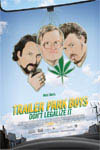 Trailer Park Boys: Don't Legalize It Trailer
Recently out of jail and completely broke, Julian (John Paul Tremblay) has a plan to get outrageously rich. However, he first has to deliver his product to Montreal where his rival Cyrus is waiting to close the deal. In the meantime, the government's plan to legalize marijuana threatens Ricky (Robb Wells) and his dope business, so he goes to Ottawa to take action against the impending bill.
With Julian and Ricky on a road trip, Bubbles (Mike Smith) joins the pair with his own agenda—to go find the inheritance left for him by his long-lost parents. The trio runs into trouble when ex-Park Supervisor Jim Lahey and Randy go after the boys in hopes of making them rot in jail.
Canadian Connection: Filmed in Halifax, Nova Scotia and Ottawa, Ontario. The director and stars are Canadian.
Transcendence: The IMAX Experience
PG, Thriller,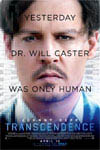 Transcendence: The IMAX Experience Trailer
Dr. Will Caster (Johnny Depp) is the foremost researcher in the field of Artificial Intelligence, working to create a sentient machine that combines the collective intelligence of everything ever known with the full range of human emotions. His highly controversial experiments have made him famous, but they have also made him the prime target of anti-technology extremists who will do whatever it takes to stop him.
However, in their attempt to destroy Will, they inadvertently become the catalyst for him to succeed—to be a participant in his own transcendence. For his wife Evelyn (Rebecca Hall) and best friend Max Waters (Paul Bettany), both fellow researchers, the question is not if they can… but if they should.
Their worst fears are realized as Will's thirst for knowledge evolves into a seemingly omnipresent quest for power, to what end is unknown. The only thing that is becoming terrifyingly clear is there may be no way to stop him.