Movie Times
Conveniently located on the Toronto subway line, the Empress Walk cinema is one of North York's most popular cinema destinations. Get the latest showtimes and movie information:
Before I Go to Sleep
14A, Thriller, 92 min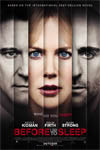 Before I Go to Sleep Trailer
Ten years earlier, Christine Lucas (Nicole Kidman) was beaten nearly to death in a hotel room. She has no memory of the incident, but since then, she wakes up every day with no memory of the day before. Her husband Ben (Colin Firth) posts photographs on the bathroom mirror to help her understand who she is each day when she wakes up.
Christine is contacted each morning by Dr. Nash (Mark Strong), a therapist who is trying to help her regain some of her memories, including the fateful night she was nearly killed so they can identify the man who attacked her. He encourages her to keep a video diary so she can review it each day and remember things so she doesn't have to start fresh from the beginning every day.
As memories return to her, Christine realizes she has a son and when Ben denies this, as well as other memories, she begins to question whether he's trying to keep her from remembering her past. He denies more of her memories, which lead her to wonder why. She starts to suspect Ben of not being who he says he is.
Based on the bestselling novel by S.J. Watson.
Sat
12:50 3:10 5:35 8:05 10:30
Birdman or (The Unexpected Virtue of Ignorance)
14A, Comedy, 119 min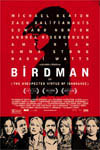 Birdman or (The Unexpected Virtue of Ignorance) Trailer
Washed-up actor Riggan Thomson (Michael Keaton), who became famous for playing an iconic superhero in the movies, decides to stage a comeback in a Broadway play.
Pressures mount leading up to the play's opening night as Riggan battles his ego and tries to win back his family, at the same time re-establishing his career and finding himself in the process.
Dracula Untold
14A, Action, 92 min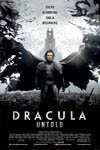 Dracula Untold Trailer
Vlad Tepes (Luke Evans) is a great hero, but when he learns the Sultan is preparing for battle and needs to form an army of 1,000 boys, including Vlad's son, he vows to find a way to protect his family.
Vlad turns to dark forces in order to get the power to destroy his enemies and agrees to go from hero to monster as he's turned into the mythological bloodsucker Dracula.
Based on characters by Bram Stoker.
Fury
14A, Drama, 135 min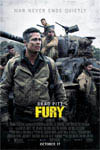 Fury Trailer
April, 1945. During the last months of WWII, a battle-hardened army sergeant named Wardaddy (Brad Pitt) takes command of a five-man team who pilot a Sherman tank named Fury on a deadly mission behind enemy lines. Outnumbered and outgunned, they have to defeat all odds in an attempt to strike down Nazi Germany.
Gone Girl
14A, Thriller, 149 min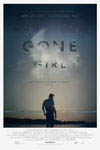 Gone Girl Trailer
Nick Dunne (Ben Affleck) and his beautiful wife, Amy (Rosamund Pike), move from New York City back to his hometown of North Carthage, Missouri, where, with money from Amy's trust fund, he opens a bar. On their fifth wedding anniversary, Nick reports that Amy has gone missing.
Although at first he has support in his quest to find her, Nick eventually becomes a suspect in her disappearance and possible murder, especially when he's questioned by the police and gives a much different view of his marriage than what they find in Amy's journal. To top it off, the police find out he's been having an affair.
Based on the novel by Gillian Flynn.
John Wick
14A, Action, 101 min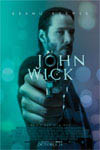 John Wick Trailer
When John Wick (Keanu Reeves) fell head over heels in love with Helen (Bridget Moynahan) and married her, he retired from his life as a top assassin. They enjoyed five happy years together before she died following a lengthy illness.
Following the funeral, he receives a beagle puppy named Daisy as a posthumous gift from his late wife. Taking time to grieve, he bonds with the puppy, who becomes the focus of his life.
Everything changes when a young punk (Alfie Allen) and his friends break into John's home to steal his vintage car. Not knowing who he is in the underworld, they not only beat John up, but they wind up killing Daisy. John is dragged into his old life of violence, determined to seek revenge.
Sat
12:30 2:55 5:20 8:00 10:40
Nightcrawler
14A, Thriller, 117 min
Nightcrawler Trailer
Lou Bloom (Jake Gyllenhaal) is not having much luck with his job search. After witnessing an accident, he quickly finds himself caught up in the underground and nocturnal world of freelance crime journalism, scouring Los Angeles for gruesome crime-scene footage.
Lou becomes entranced with this world and quickly progresses in the field, even beating the police to crime scenes. However, he begins taking risky liberties—including moving bodies to get a better shot. He finds himself in trouble with the law when he is accused of withholding information from the police in order to catch a murderer himself.
Ouija
14A, Horror, 89 min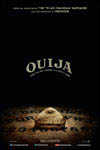 Ouija Trailer
Laine Morris (Olivia Cooke) convinces her group of friends to use a Ouija board to try to make contact with their recently deceased friend Debbie (Shelley Hennig). They return to where Debbie died in an attempt to reach her.
However, they get more than they signed up for when they end up awakening the dark spirits of the ancient board. They discover disturbing film footage Debbie recorded of herself after she found the Ouija board, leading up to her ultimate brutal death.
Now the friends are being haunted by the same darkness and they need to break the connection before they wind up like Debbie. However, the only way to break the connection is to play the game again.
Sat - Sun
1:00 3:15 5:30 7:55 10:20
St. Vincent
14A, Comedy, 103 min
St. Vincent Trailer
A 12-year-old boy whose parents just got divorced begins to hang out with his next door neighbor Vincent (Bill Murray), a cantankerous, misanthropic war veteran.
The man teaches the boy all about gambling, fighting, stealing, and other guy stuff, to the horror of the local parish priest (Chris O'Dowd), who's offended by the terrible life lessons Vincent chooses to teach the impressionable kid.
The Book of Life
G, Comedy, 95 min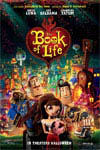 The Book of Life Trailer
This animated feature is about Manolo (Diego Luna), a young man who can't decide whether he should fulfill his family's expectations or follow his heart. While fighting for the affection of the beautiful Maria (Zoe Saldana) with another man, Joaquin (Channing Tatum), two spirits, La Muerte and Xibalba, make a bet on the outcome. In order to guarantee he'll win the bet, Xibalba sends a snake to kill Manolo, separating him from Maria.
Manolo, still desperate to be with the woman he loves, embarks on a journey through three fantastical worlds to reunite with Maria in the human world before she marries Joaquin. The film is full of breathtaking visuals and unforgettable characters on an adventure spanning every world imaginable.
The Judge
14A, Drama, 141 min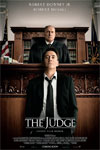 The Judge Trailer
When successful big city lawyer Hank Palmer (Robert Downey Jr.) returns to his hometown for his mother's funeral, he finds out that his estranged father (Robert Duvall), esteemed Judge Joseph Palmer, is suspected of murdering a former defendant whom he failed to convict, and who went on to commit a horrific crime.
Hank sets out to discover the truth, and along the way, reconnects with the family he walked away from years before.
The Metropolitan Opera: Carmen
Drama, 210 min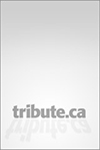 The Metropolitan Opera: Carmen Trailer
One of the most popular operas of all time, Carmen "is about sex, violence, and racism—and its corollary: freedom," says Olivier Award-winning director Richard Eyre about his new production of Bizet's drama. "It is one of the inalienably great works of art. It's sexy, in every sense. And I think it should be shocking." Elina Garanca sings the seductive gypsy of the title for the first time at the Met, opposite Roberto Alagna as the obsessed Don José.
Vikings Live From the British Museum
Program,