Movie Times
Conveniently located on the Toronto subway line, the Empress Walk cinema is one of North York's most popular cinema destinations. Get the latest showtimes and movie information:
A Most Wanted Man
14A, Thriller, 121 min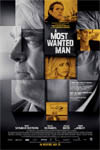 A Most Wanted Man Trailer
German spy Günter Bachmann (Philip Seymour Hoffman) runs a secret anti-terrorism team with a goal to develop sources within the Islamic community to lead them to high-profile suspects.
When Issa Karpov, a young half-Chechen, half-Russian immigrant (Grigoriy Dobrygin) who has been brutally tortured turns up in Hamburg's Islamic community, he connects with human-rights attorney Annabel Richter (Rachel McAdams) in an effort to claim a hefty inheritance left by his father. Both German and U.S. security agencies take an interest in Issa, whom they believe to be an escaped militant jihadist.
While Hamburg intelligence head Dieter Mohr (Rainer Bock) wants to immediately arrest Issa before he can make contact with terrorist cells, Bachman wants to wait, in order to plan a more strategic move.
As Above, So Below
14A, Thriller, 93 min
As Above, So Below Trailer
A team of explorers delve deep into the twisting catacombs that exist under the streets of Paris. When they venture into an uncharted maze of bones, they discover just what was supposed to be contained in this city of the dead.
This is a journey into madness and terror that goes deep into the human psyche to reveal personal demons that come back and haunt us.
Frank Miller's Sin City: A Dame to Kill For 3D
18A, Action, 102 min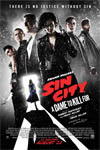 Frank Miller's Sin City: A Dame to Kill For 3D Trailer
Based on the comic book by Frank Miller, the much anticipated sequel focuses on both familiar faces and brand new characters.
Featuring an all-star cast, the latest installment in the Sin City franchise will again mix special effects with black and white coloring to replicate the world of the original graphic novel.
Guardians of the Galaxy: An IMAX 3D Experience
PG, Action, 121 min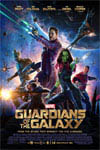 Guardians of the Galaxy: An IMAX 3D Experience Trailer
Peter Quill (Chris Pratt) starts off as an Earth child whose mother is dying. When she passes, it changes his outlook on life. He's then raised as a space adventurer and thief whose life is in danger after stealing a mysterious orb. Many in the universe seek the orb, although only some know its true power and purpose. When Quill discovers why thugs and villains are after the orb, he must bring together rivals and enemies to help protect the universe.
Gamora (Zoe Saldana) is connected with Thanos, a powerful being feared by many. She meets Peter under dangerous circumstances and Peter must quickly decide if the deadly and talented Gamora could become an ally or if her loyalty lies with Thanos. Drax (Dave Bautista) has a rough reputation and has no wish to help Peter, unless they find common ground. Genetic experiment Rocket (Bradley Cooper) has teamed up with the tree-like Groot (Vin Diesel) to capture Peter for bounty, unless he can convince them he's worth more to them than a payday.
If I Stay
PG, Drama, 108 min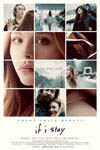 If I Stay Trailer
Mia (Chloë Grace Moretz) is a 17-year-old gifted cellist with a loving family and boyfriend (Jamie Blackley) as well an amazing career ahead of her. That all changes in an instant when Mia and her family are involved in a horrible car accident.
Rushed to ICU, hovering between life and death, Mia has an out-of-body experience as she lies in a coma. She finds out her parents died in the accident and watches as her extended family and friends come to visit her in the hospital. She soon realizes she has a choice to make—wake up to a life that will be more difficult than she had ever imagined—or let go and die.
Based on the young adult novel by Gayle Forman.
Canadian Connection: Filmed in Vancouver and Coquitlam, British Columbia. Several cast members are Canadian.
Kundo: Age of the Rampant
Action,
National Theatre Live: Medea
Teenage Mutant Ninja Turtles
PG, Action, 101 min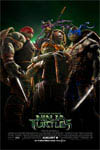 Teenage Mutant Ninja Turtles Trailer
When New York City is taken over by the evil Shredder and his Foot Clan, four unlikely outcast brothers rise from the sewers and discover their destiny as Teenage Mutant Ninja Turtles.
Turtles Michelangelo, Leonardo, Raphael and Donatello must work with fearless reporter April O'Neil (Megan Fox) and her cameraman Vern Fenwick (Will Arnett) to save the Big Apple and put a stop to Shredder's diabolical plan.
Teenage Mutant Ninja Turtles 3D
PG, Action,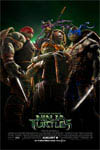 Teenage Mutant Ninja Turtles 3D Trailer
When New York City is threatened by the evil Shredder and his Foot Clan, four unlikely outcast brothers rise from the sewers and discover their destiny as Teenage Mutant Ninja Turtles.
The Admiral: Roaring Currents
14A, Action,
The Hundred-Foot Journey
PG, Drama, 122 min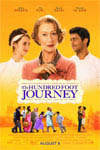 The Hundred-Foot Journey Trailer
After a tragic incident, the Kadam family, led by Papa (Om Puri), moves from their native India to make a fresh start in a safer place. Their van breaks down just outside the quaint village of Saint-Antonin-Noble-Val in the south of France. They're rescued by Marguerite (Charlotte Le Bon), who takes them in and gives them an exquisite meal. Papa finds a place for sale that he believes would be perfect for them to open an Indian restaurant, the Maison Mumbai. His secret weapon is his talented son, Hassan (Manish Dayal), for whom cooking is an art and a passion.
However, Madame Mallory (Helen Mirren), the chilly owner of a Michelin-starred French restaurant, objects to the existence of a new restaurant 100 feet from her own. She decides to make things difficult for the Kadams. As the clash between the two establishments escalates, Hassan falls for Marguerite, who turns out to be Madame Mallory's sous chef.
Based on the novel "The Hundred-Foot Journey" by Richard C. Morais.
The November Man
14A, Action, 108 min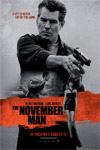 The November Man Trailer
When the past lures Peter Devereaux (Pierce Brosnan) out of retirement, the ex-CIA agent finds himself entangled in a political conspiracy involving high-ranking CIA officials and the Russian President-elect.
Tasked with protecting Alice Fournier (Olga Kurylenko), a woman whose secrets threaten the future of old alliances, professional circumstances pit Devereaux against his former protege, David Mason (Luke Bracey), a sniper with deadly aim.
Based on Bill Granger's political thriller, There Are No Spies, the seventh installment in The November Man series.