Movie Times
Conveniently located on the Toronto subway line, the Empress Walk cinema is one of North York's most popular cinema destinations. Get the latest showtimes and movie information:
American Ultra
18A, Action, 96 min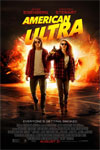 American Ultra Trailer
Stoner Mike Howell's (Jesse Eisenberg) small town life is about to be turned upside down. Mike's past as a highly trained, lethal sleeper agent catches up with him and his live-in girlfriend Phoebe (Kristen Stewart).
Instantly, Mike is thrown into a government operation that could lead to his death unless he is able to summon his inner action hero.
Hitman: Agent 47
14A, Action, 96 min
Hitman: Agent 47 Trailer
An elite assassin (Rupert Friend) was genetically engineered from conception to be the perfect killing machine, and is known only by the last two digits on the barcode tattooed on the back of his neck. He is the culmination of decades of research—and forty-six earlier Agent clones—endowing him with unprecedented strength, speed, stamina and intelligence. His latest target is a mega-corporation that plans to unlock the secret of Agent 47's past to create an army of killers whose powers surpass even his own. Teaming up with a young woman (Hannah War) ewho may hold the secret to overcoming their powerful and clandestine enemies, 47 confronts stunning revelations about his own origins and squares off in an epic battle with his deadliest foe.
Based on the Hitman video game series.
Jurassic World: An IMAX 3D Experience
PG, Action, 124 min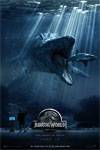 Jurassic World: An IMAX 3D Experience Trailer
Claire (Bryce Dallas Howard) is one of a team of scientists who have created a genetically modified new type of dinosaur for Jurassic World, a fully functioning dinosaur theme park as originally envisioned by John Hammond.
However, not everyone agrees that this is a good idea. Owen (Chris Pratt), who works at the theme park, soon finds out his misgivings were correct and he has to evacuate the island before the thousands of visitors are hurt or killed.
Memories of the Sword
Action,
Minions
G, Family, 91 min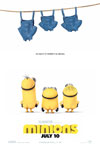 Minions Trailer
Through the ages, the Minions, including Kevin, Stuart and Bob, have served many masters, accidentally killing many of them. When they find themselves without anyone to serve, they get depressed and embark on a quest to find a new evil boss for their brethren to follow.
They meet Scarlet Overkill (voice of Sandra Bullock), a stylish villain who lets them live in her place and tasks them with getting the Queen's crown. Their travels take them all over the world and finally, they face their biggest challenge ever—to save all of Minionkind from being annihilated.
Mission: Impossible - Rogue Nation
PG, Action, 131 min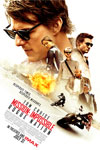 Mission: Impossible - Rogue Nation Trailer
Ethan Hunt (Tom Cruise) goes so deep undercover that none of his IMF (Impossible Mission Force) team can locate him. Ethan discovers that the Syndicate - an International rogue organization of assassins - is real, and they're trying to destroy the IMF.
Ethan, William (Jeremy Renner), Benji (Simon Pegg) and the rest of the team have to figure out how to get through 12 feet of concrete and 70,000 gallons of pressurized water without oxygen tanks in an attempt to prove the Syndicate exists and bring them down, even if it turns out to be their last mission.
Mistress America
14A, Comedy, 86 min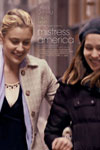 Mistress America Trailer
Tracy (Lola Kirke) is a college freshman living in New York City, but she's lonely. The university experience isn't nearly as exiting as shed envisioned and living in NYC isn't quite the glamorous metropolitan lifestyle she expected.
Things turn around when her soon-to-be stepsister, Brooke (Greta Gerwig) – a resident of Times Square and a girl who's always looking for adventures – takes Tracy under her wing and gets her involved in her mad schemes.
Sinister 2
14A, Horror, 97 min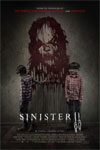 Sinister 2 Trailer
A mother (Shannyn Sossamon) and her nine-year-old twin sons move into a house haunted by the evil spirit of Bughuul.
Haunted by the ghosts of murdered children, the boys are threatened to keep quiet or their family will be murdered and filmed as they die, so their murders can be watched over and over again by the ghouls.
Straight Outta Compton
18A, Drama, 157 min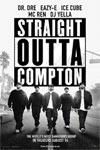 Straight Outta Compton Trailer
STRAIGHT OUTTA COMPTON traces the meteoric rise and fall of N.W.A. -- five young men who translated their experiences growing up in Compton, California in the mid-1980s into brutally honest music that rebelled against abusive authority, revolutionizing music and igniting a cultural war.
The Man from U.N.C.L.E.
PG, Action, 116 min
The Man from U.N.C.L.E. Trailer
During the height of the Cold War in the early 1960s, CIA agent Solo (Henry Cavill) and KGB agent Kuryakin (Armie Hammer) are forced to put aside longstanding hostilities and work together to stop a mysterious criminal organization.
Based on the 1960s TV series of the same name.